Picture book - personal project.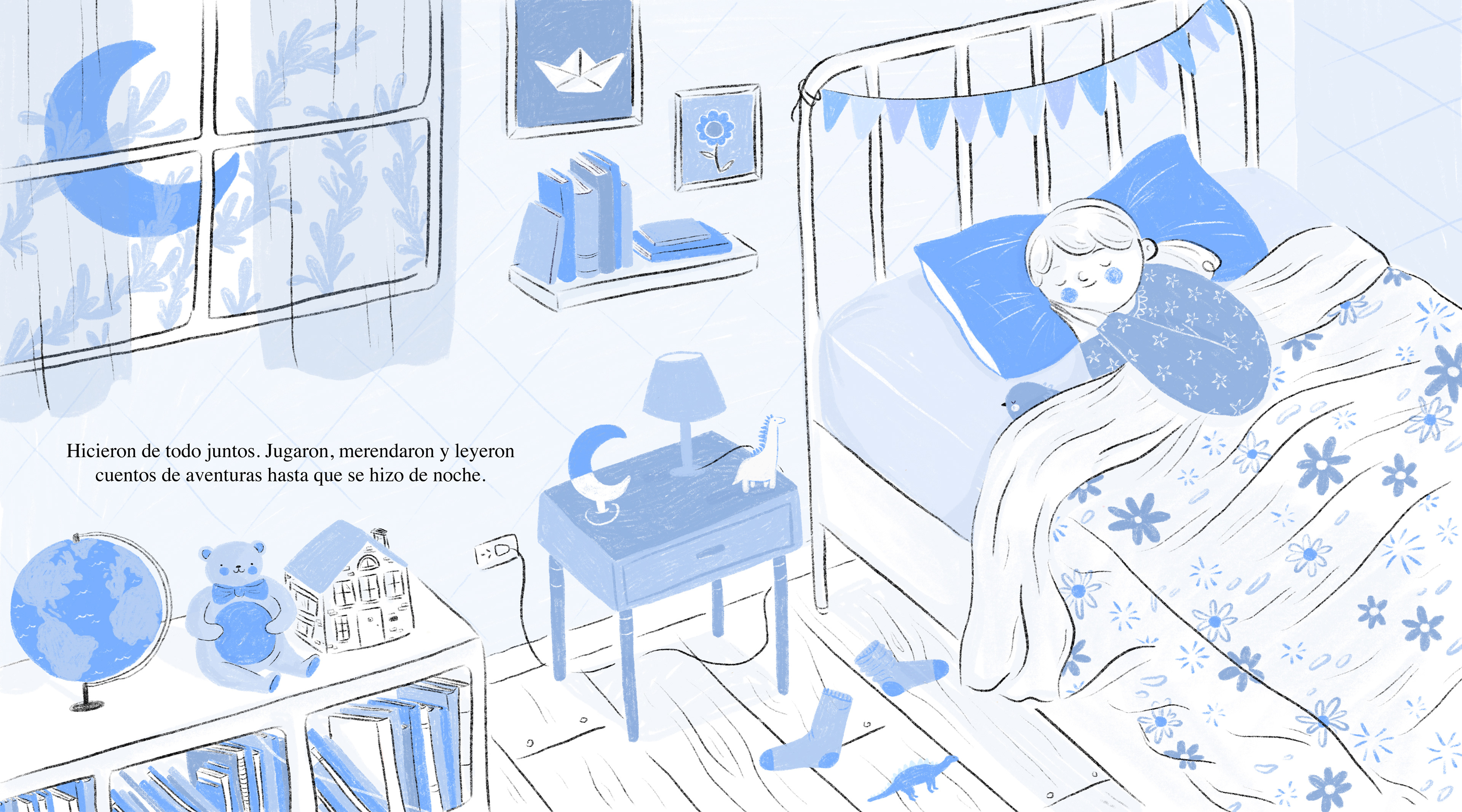 "They did everything together. They played, had a snack and read adventure stories until it got dark."
Cuento infantil sobre una niña que encuentra un pajarito que no puede volar. Una historia sobre superar obstáculos juntos, amistad y confianza.
Picture book personal project about a girl that encounters a bird that cannot fly. A story about friendship, trust and overcoming obstacles together.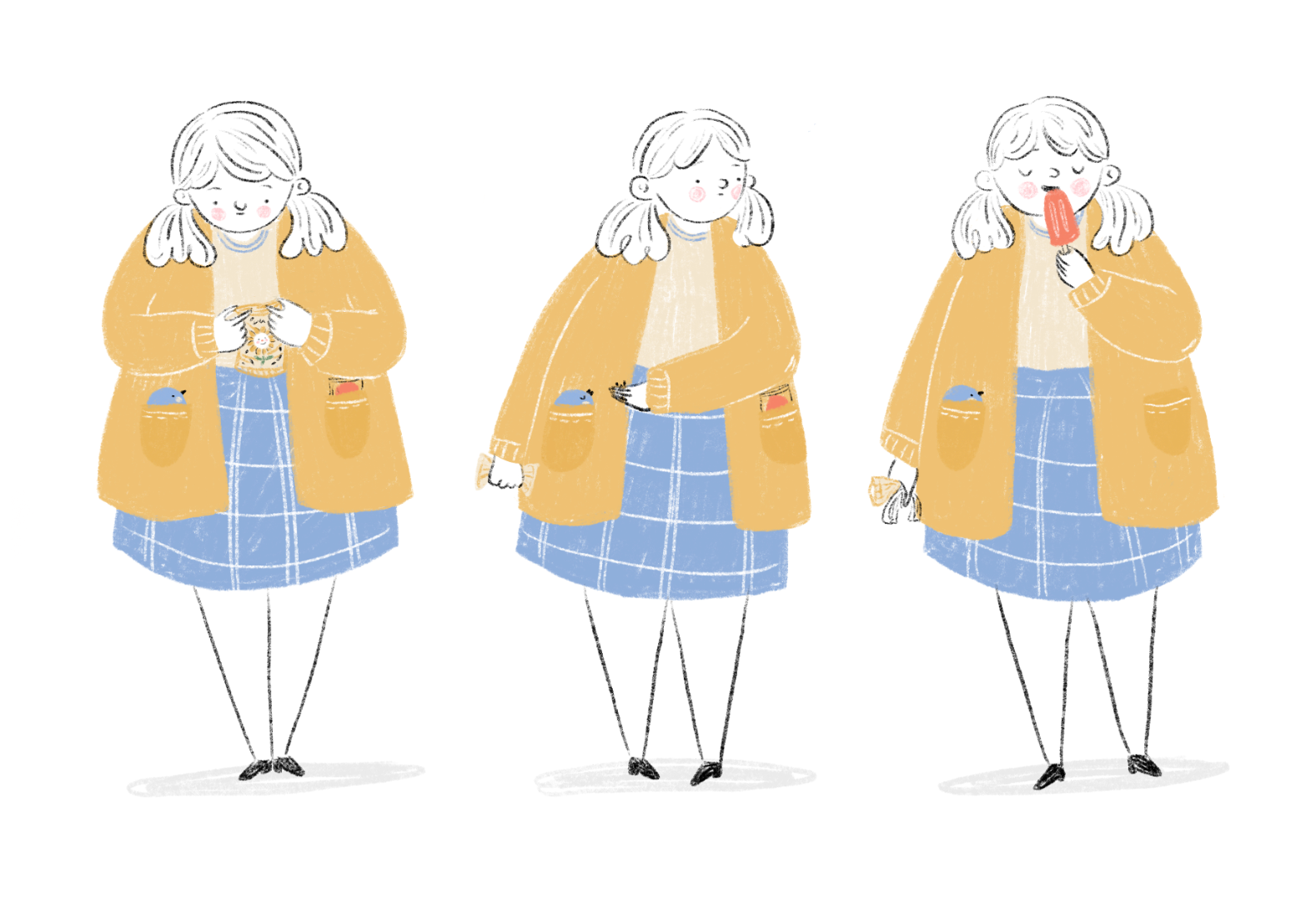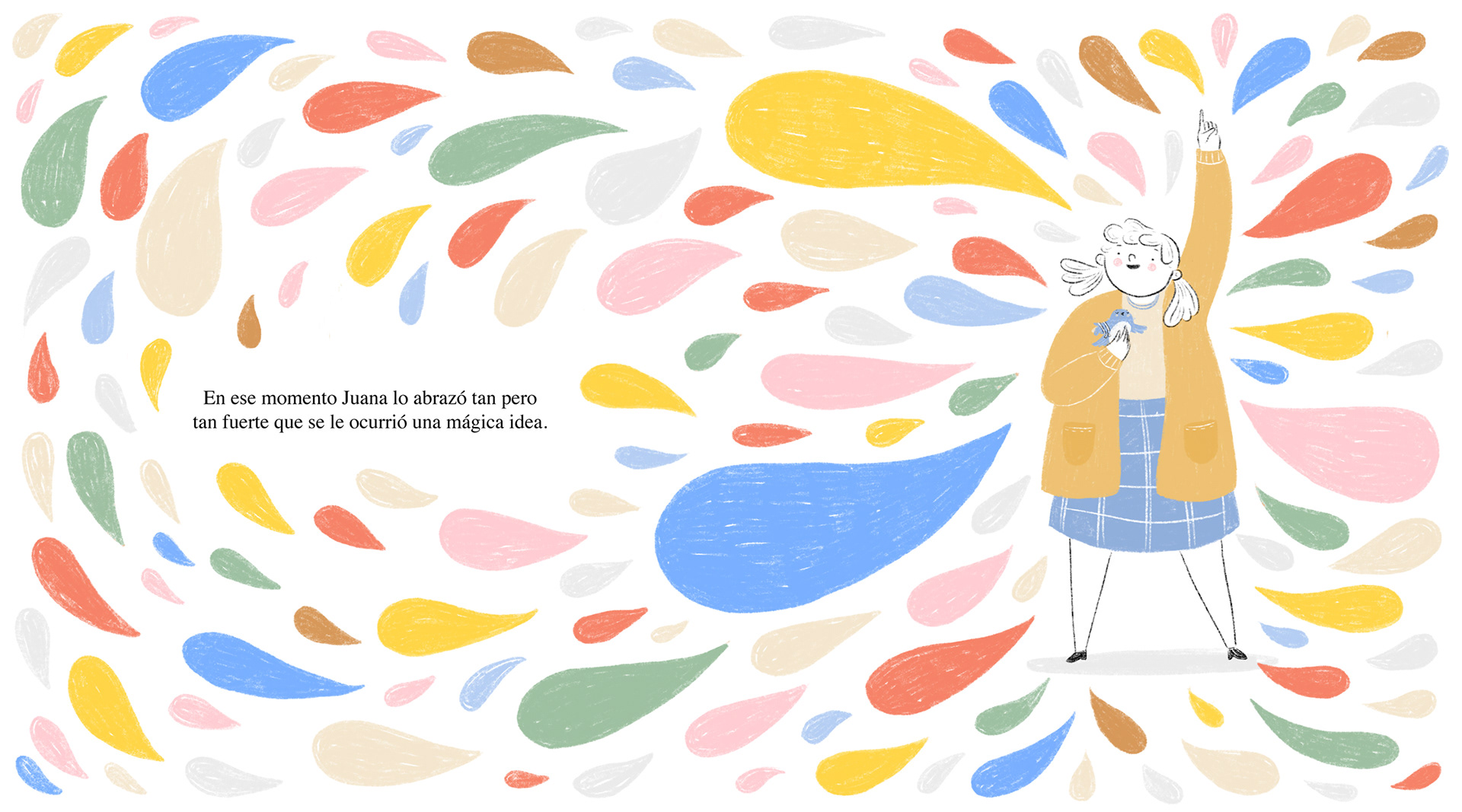 ​​​​​​​

"At that moment Juana held Pipo so tight that she came up with a magical idea".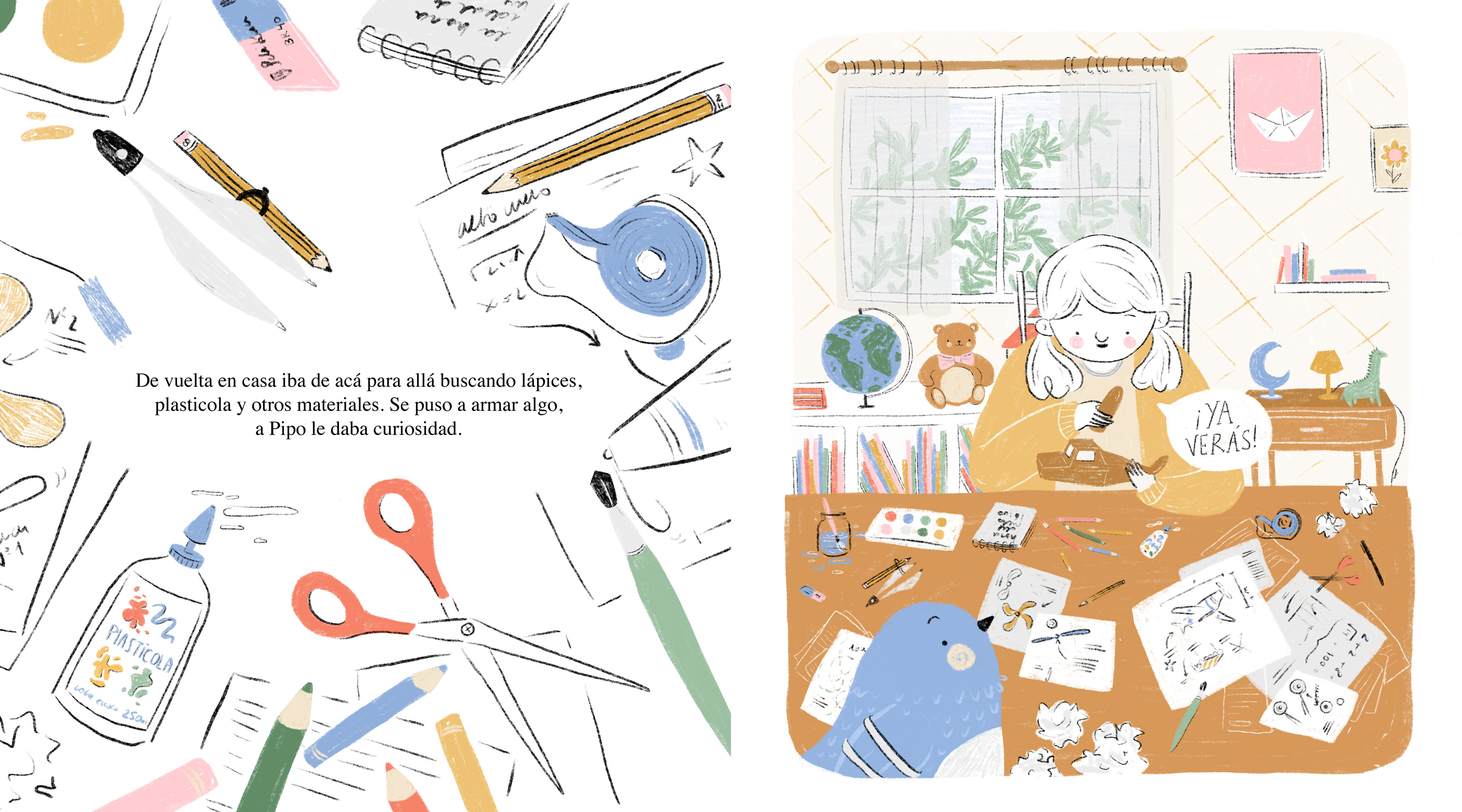 "Back home she searched for pencils, glue and other materials. She started putting something together. Pipo was curious."